General Blog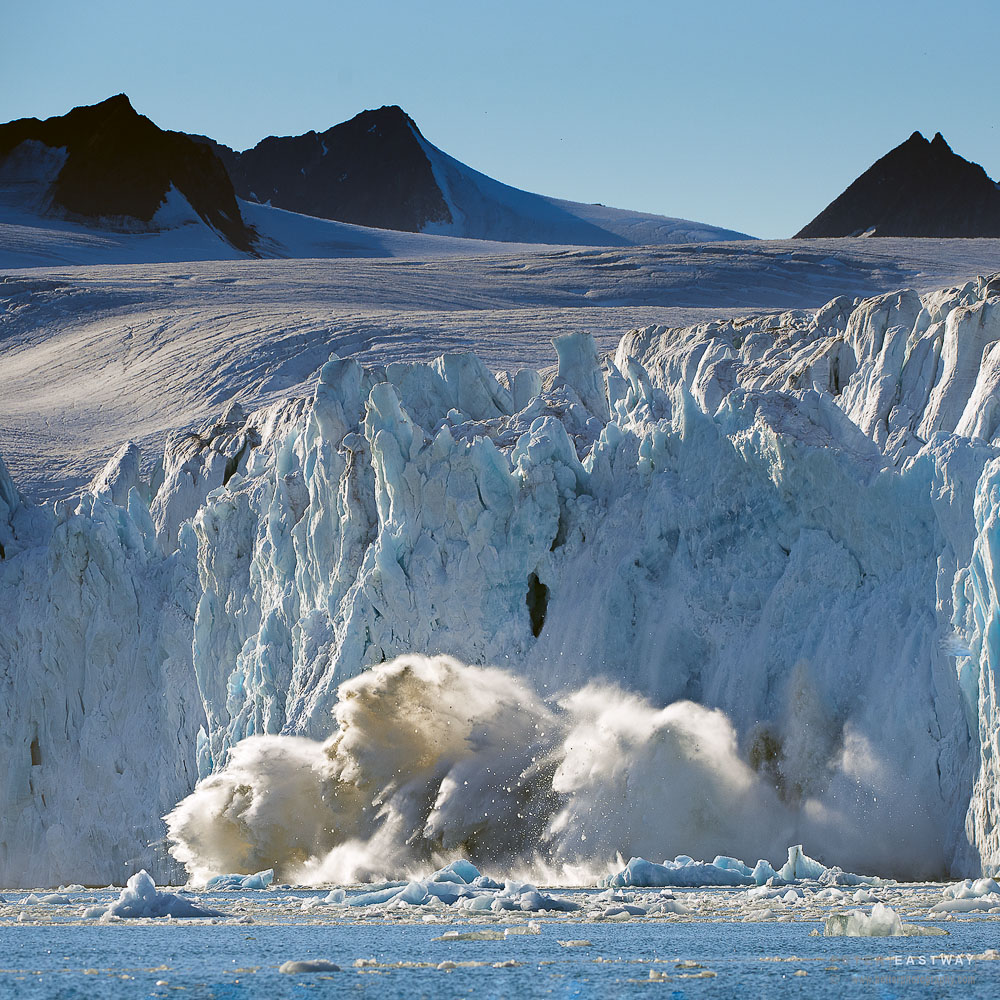 Tinayre Fjord, Svalbard
200-400mm zoom, f6.3 @ 1/1600 second, ISO 3200, hand-held
Next July, I'm leading a workshop with Kevin Raber (of Luminous Landscape) to Svalbard in search of Polar Bears! Well, that's not completely true because, although I'll be very interested in all our wildlife encounters, I'm just as keen to photograph the landscapes.
My last trip to Svalbard was four years ago. Svalbard is an amazing archipelago just below the Arctic Circle, north of the Norwegian mainland. Towering peaks and huge glaciers hug the twisting, intricate fjords, reminding me in some ways of South Georgia. Hmmm, well, yes and no.
One of the thrills of polar travel is watching an iceberg roll or a glacier calve. Unfortunately, with global warming, I'm told it is happening a lot more regularly which makes it great for visiting photographers, if only it weren't so dire for the planet.
The photo above was taken at Tinayre Fjord in the afternoon, on the west coast of Spitzbergen, the largest of Svalbard's islands. We had heard a couple of large cracks while taking a leisurely zodiac cruise along the length of the glacier, but a safe distance away. Interestingly, if you're quick enough once you've heard the crack, there's often enough time to swing around and take a few photos because the splash of water only happens after the ice has fallen and hit the water. I took around 6 frames in quick succession, the last few showing the resulting wave I was sure would swamp our small craft. (It didn't, of course – the brash ice in the water tends to dampen down the waves as they radiate outwards.)
No doubt this photo will attract attention, but perhaps for the wrong reasons. Yes, it's spectacular. Yes, we were patient, waiting for it to happen. And yes, it seems to be a much easier photograph to capture these days as the polar regions experience quite dramatic changes.
And if you're interested in a photography workshop in the next 12 months or so, I have places left on trips going to Bhutan, South West USA, Antarctica and the Silk Road. Full details on the Better Photography website!