General Blog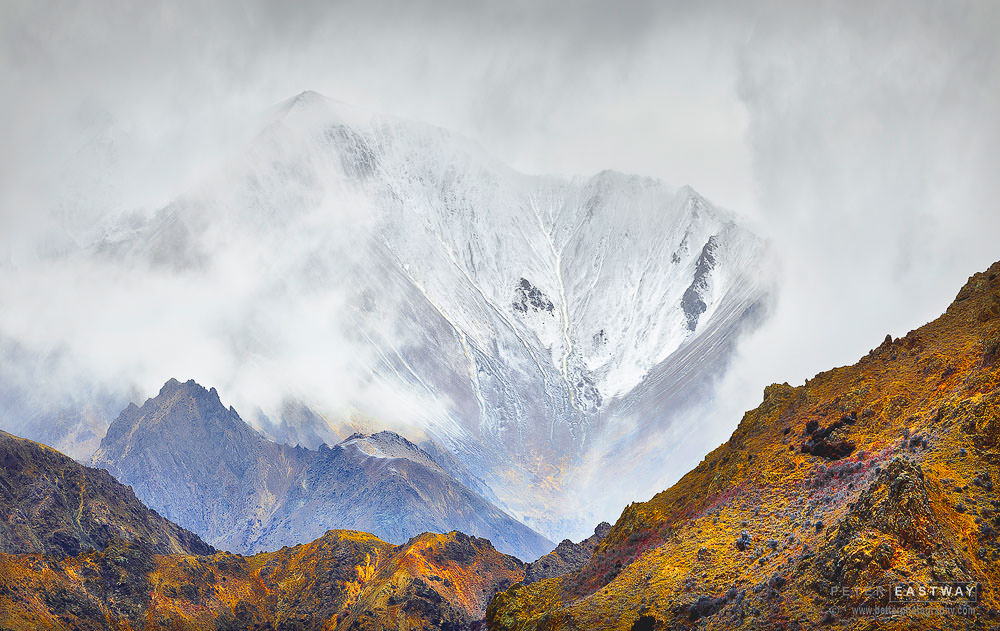 Top of the world, Middlehurst Station, New Zealand.
Phase One XF 100MP, 240mm Schneider lens, 1/10 second @ f11, ISO 50
I'm often asked how long it takes to process a photograph and there are two answers - or should that be two questions.
The first question is, how long does it take to process the raw file to its final edit in Photoshop? The mechanical process of making the adjustments and drawing the masks might take very little time, from five minutes to an hour at the most.
The second question is, how long does it take to work out what needs to be done? And here the answer can be many hours, days, weeks – even months. And of course, as our skills improve and our tastes change, we sometimes pull out old files from years ago and adjust them.
This photograph was produced for Sue and Willie over in Middlehurst, where Tony Hewitt and I give an art photography workshop each year. While printing some of our photos on location during the last trip, this one appealed to Sue and so I'm producing a larger print – but it has to be right.
The final version is up above, but what I thought you might find interesting are some of the variations along the way. I'd process the photo, print it out (A2 size) and pin it on a board opposite my desk down at the studio. Then I'd live with it for a few days, make a few notes and re-edit the file.
I'm thinking I worked on this photo for around 6 weeks to get it to this stage.
And the final print? Made on my Epson SureColor P10070 with Canson Rag Photographique paper. Instagram followers may have seen the print coming off the printer a week or so ago.
So, what was I looking for? I wasn't quite sure, but I knew I'd know it once I saw it! For the mountains, I wanted the cloud and snow to be light and airy, but I didn't want the foreground mountains to be too heavy.
You can see the other versions below…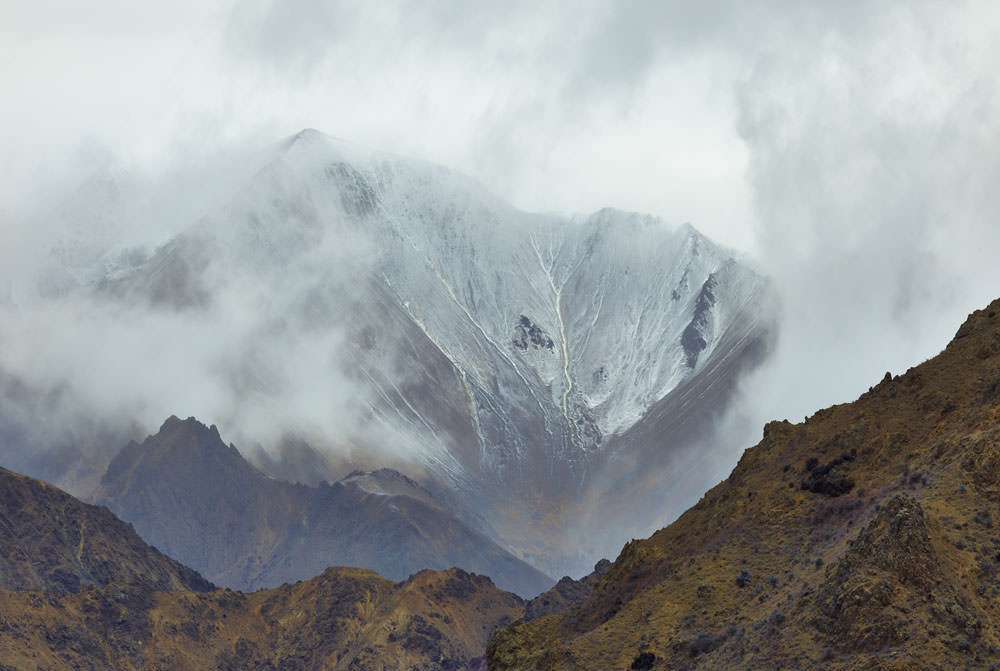 Processed raw file before adjustments.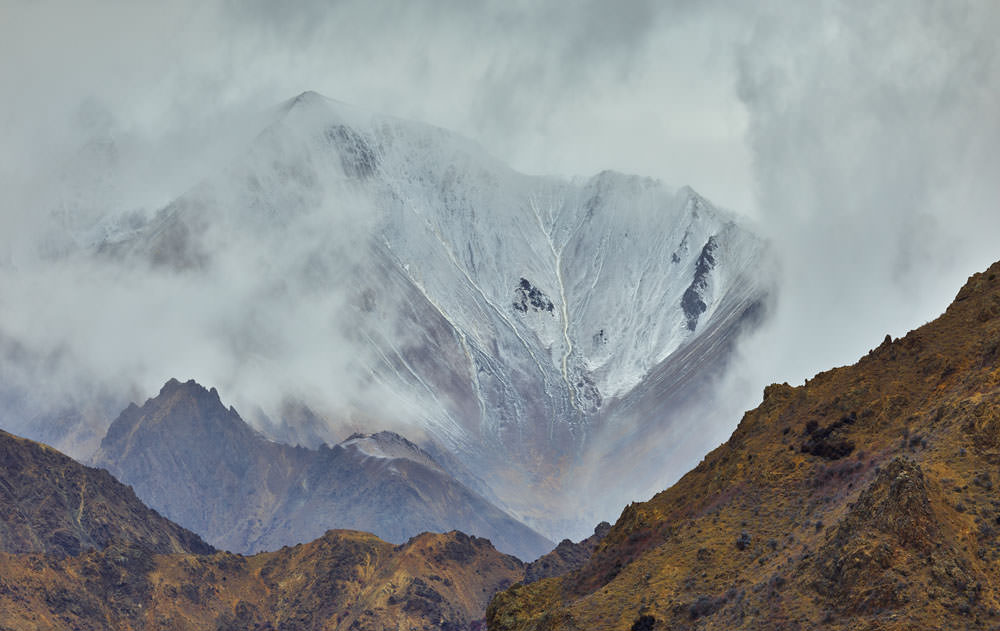 Version 2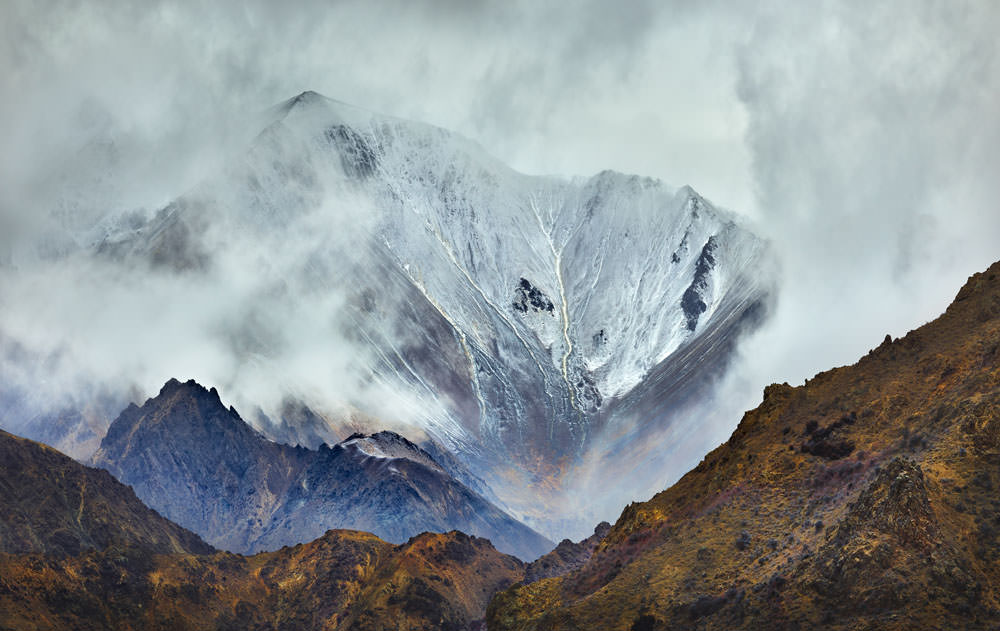 Version 3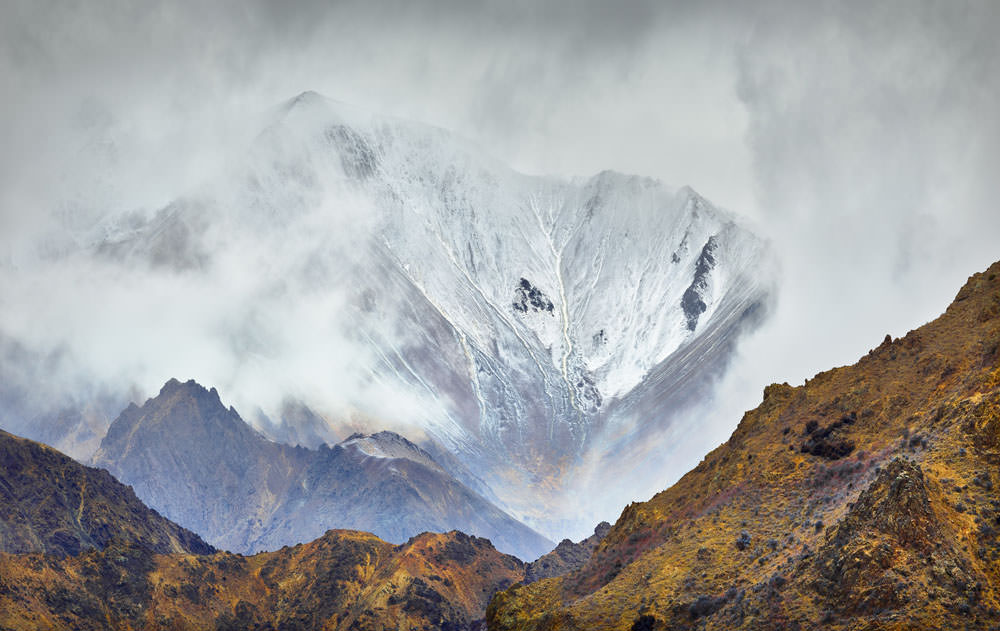 Version 4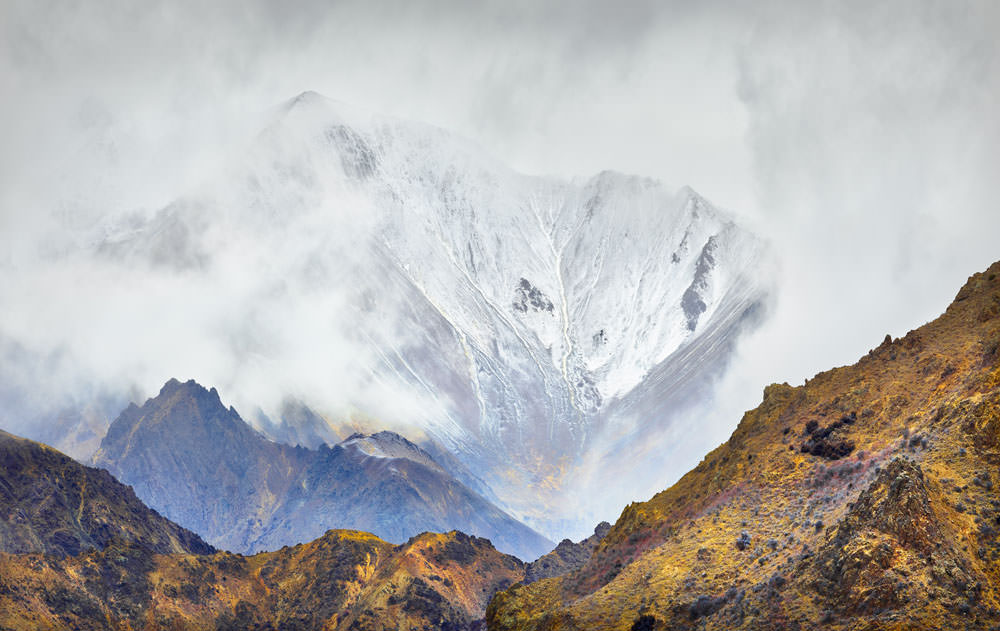 Version 5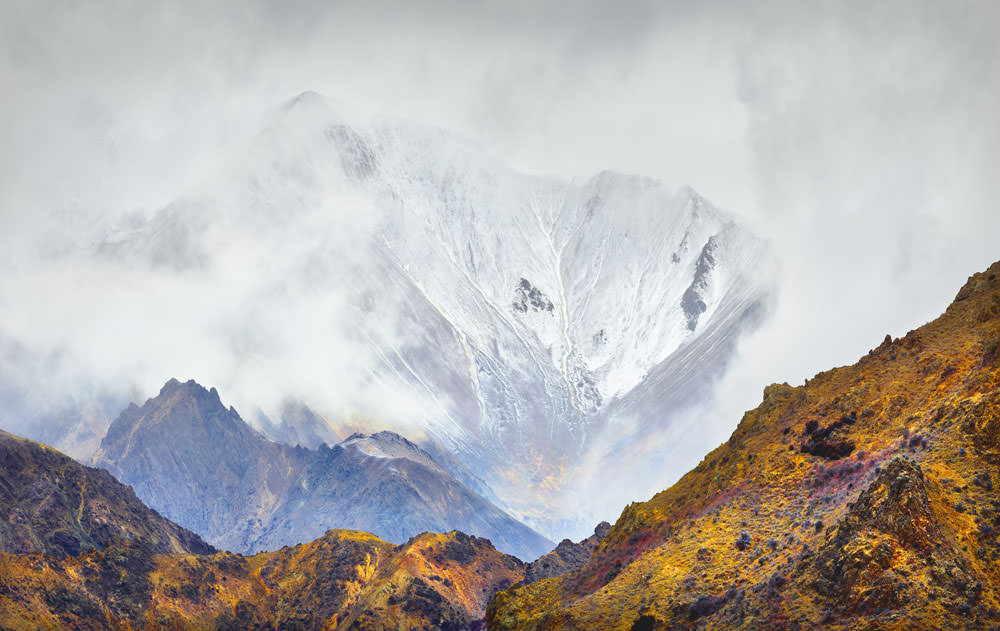 Version 6